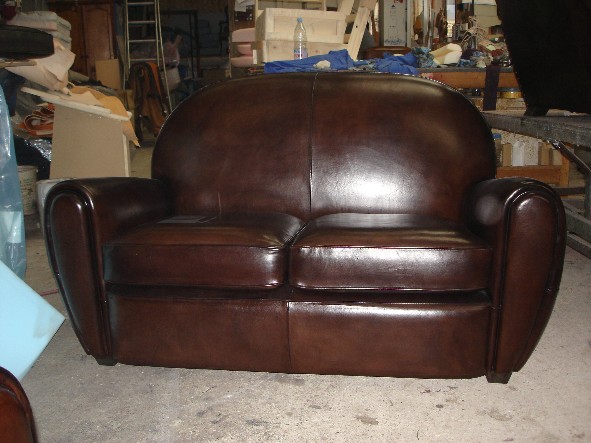 To remove water stains from a leather couch:
1. Wet a soft cloth with cool water. Wring the cloth out to remove excess water. The cloth should be damp not soggy.
2. Allow the area to air dry. Do not apply heat to speed up the drying process.
3. Treat the sofa with an approved leather conditioner.