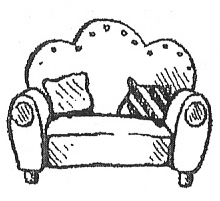 To remove permanent marker from your couch using WD-40:
1. Spray the affected area with a small amount of WD-40. The chemical will begin to work immediately, so you will also need to work quickly.
2. Take your clean cloth and apply pressure to the area, dabbing as you go. Use a clean section of your cloth every time you dab; this will also help contain the stain.
3. Repeat steps one and two until the stain is removed.